Please use the new .com url to visit the webshop.
Http://www.ShankyProfileShop.com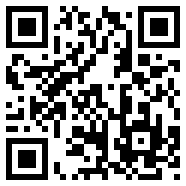 - We are the only Shanky webshop who can convert PPL1.0 + PPL2.0.
- We organize profile groupbuys.
- We have profiles in the price range from 10dollar to 300 dollar.
- We have Holdem / Omaha / Omaha-Hi/Low profiles.
- We have the best customer-support (max 24h for delivery & e-mail reply)
- We have newsletters (subscribe/unsubscribe)
- We have a Live support/chat button.
- We have a guestbook with dozen of customers revieuws.


All Latest Profiles from our da
tabase :
6maxNL + Rush profiles:
Disturbed RushKiller

Webber Rush

Above Ev & Clickz Rush

Robotic Lag Rush

PokerBrat 10NL

MadPoker

Death Punch

FireStorm 6max

Bellic
9-Max-NL profiles:
Chevy25NL

FireStorm9max (advanced)

FireStorm9max Nit

FireStorm9max LAG

DonkeyNightMare 10NL DrDrill

Agripin

Stealth

Bullets Rush

FooFighter

MicroMonster

MicroStakes Basic

MicroStakes Pro X

MicroStakes Pro78 (Original Version)

Sc DogFish

Sc Shark

RingMaster

Webbers "Cash9 Profile"

Webbers "CashPre"

Webbers "NewCash"

Webbers "NewWebberCash"

Webbers "WebberCash"

Zulu 10 NL

Zulu Grinder

Zulu ShakaZulu

Zulu Zugor

Rush 25NL Dutch Project

MicroStakes Pro85 (Mod)

Spirit

The Hunter

Titan

PowerHouse

Great White

Zoom 5NL Rush
Fixed Limit profiles:
Busto2Robusto FL

Webber 9 max FL

Klaxter Normal FL

Klaxter Tag FL

Klaxter Lag FL

Chevy 50 Fixed limit
Sng profiles:
DrOmaha 6max SuperTurbo

JackAl SNGMTT

JackAl SNGMTT

Ad-Reader Crush

Aibot FullTilt

Aibot Bodog

DrMTT Steps

Tyson KO 90man

Webber "ChrisFerguson"

Webber "Web1tableSng" (Aka SimpleStrat)

Webber "Web1tableTurboSng" (Aka NewSitnGo)

Webber "Roy"

Webber "AggSng"

Heads-up SnG"

Stealth Don

M-Sit&Go

MG Don
MTT profiles:
Event Horizon (Doom/Chevy)

C'mon - Optimus

KGB

JackAl MTT

Ivey Wish (Tweak)

Aibot

Bracelet MTT

Bracelet TAG

Bracelet LAG

Dr MTT

Largefield

Tournament-Pro

Tournament-Pro(X)

Webber "Aggko"

Webber "AndyBloch"

Webber "Doyle"

Webber "Gus"

Webber "EvelynNg"

Webber "Harrington"

Webber "Lindgren"

Webber "Negreanu"

Webber "Hellmuth"

Webber "Hilger"

Webber "Lee"

Webber "MTT-Project Aka WebMTT"

Zulu MTT

New Killer

UB Killer

Stackhunter Tournament, double stack

Stackhunter MTT, single stack MTT's

Stackhunter Sidekick

Stealth MTT
Packages :
Team Omaha8 Hi/Lo
Omaha Hi/Lo 9max cash PL

Omaha Hi/Lo 9max cash FL

Omaha Hi/Lo 9max cash NL

Omaha Hi/Lo 9max MTT Limit

Omaha Hi/Lo 9max MTT Super

Royal Hi/Lo 6max Cash

Royal

Omaha

Hi/Lo 9SnG
Team
Omaha
PLO Hi (6 Profiles)
Omaha Hi 6max cash

Omaha Hi 9max SNG LA

Omaha Hi 9max SNG TA

Omaha Hi 9max Cash

Omaha Hi MTT (FT/Bodog/UB)

Omaha Hi MTT Site X
Invictus (15 profiles)
Invictus large field for single stack tournaments. (Up to $26 buy-in tournaments, Full Tilt, Bodog, UB and site X)

Invictus large filed for double stack tournaments. (Up to $26 buy-in tournaments, Full Tilt, Bodog, UB and site X)

Invictus SNG 90 men $1.10, double stack. (Only Full tilt)

Invictus SNG 180 men $2.25, single stack. (Only Full tilt)

Invictus SNG 90 men TKO $3.30, double stack. (Only Full tilt)

Invictus $2.20 MTT double stack (For around 800 players). (Only Full tilt)

Invictus $2.20 MTT, double stack (For around 1000 players). (Only Full tilt)

Invictus $5.50 MTT, double stack. (Only Full tilt)

Invictus Daily dollar, double stack. (For around 9000 players, Only Full tilt)

Invictus Daily dollar rebuy, double stack. (For around 4500 players, Only Full tilt)

Invictus 50 FTP for $26 token, single stack. (Only Full tilt)

Invictus Donkey Aggressive for Freerolls, low buy in satellites and rebuy tournaments.(Up to $26, Full Tilt, Bodog, UB and site X)

Invictus Kill Rush for rush tournaments.(Only Full tilt)

Invictus 27 men SNG.(Only Full tilt)

Invictus 45 men SNG.(Only Full tilt)
StackhunterPack1.0 (15 Profiles)
Stackhunter tourney max 2.0

Stackhunter large mtt 6max 9.0

Stackhunter large mtt 9max 9.0

Stackhunter light mtt 6max 9.0

Stackhunter light mtt 9max 9.0

Stackhunter tournament 6max 1.0

Stackhunter tournament 9max 1.0
Stackhunter 2.0 Quad engine (14 profiles)
Quad Engine.ppl

Add-on > 1table Sng6

Add-on >

Sng9

Add-on >

Cash1

Add-on >

Cash2

Add-on >

Don6

Add-on >

Don10

Add-on >

FreeRoll

Add-on >

Mtt

Add-on >

Steps

Add-on >

Tournament

Add-on >

Shortstack

Add-on >

Heads-up Shorthanded

Add-on >

Sng Template

Add-on >

Handselection codeblock
Stackhunter 2.0 Quad engine (14 profiles)
Zulu - Millennium Tournament

Zulu - Millennium Donkey

Zulu - Millennium Alfa/Beta

Zulu - Millennium Cash

Zulu - Millennium Microstakes
Chaser SNG 4 Pack
Chaser SNG 1

Chaser SNG 2

Chaser SNG 3

Chaser SNG 4
All software/licenses in our database :
TOTAL: 17
1 NEW software:
SnG-Loader License

2 NEW software: Lat Log Analyser Tool

3 NEW software:
Bot-Commander License


4 NEW software: WildFire Multi-Hopper License

5 NEW software: Comp-ID removal PPL1.0 + PPL2.0

6 NEW software: Ppl1.0 conversion + software-tool

7 NEW software: Ppl2.0 conversion + software-tool


8 NEW software: Txt1.0 conversion + software-tool

9 NEW software: Txt2.0 conversion + software-tool

10 NEW software: ProfileCleaner
11 NEW software: HoldemBot License

12 NEW software: HoldemBot License for VM
13 NEW software: BlackJackBot License

14 NEW software: OmahaPLO Bot License

15 NEW software: OmahaPLO Bot License for VM

16 NEW software: OmahaHi/Lo Bot License

17 NEW software: OmahaHi/Lo Bot License for VM
Webshop:

Http://www.ShankyProfileShop.com
E-mail:

ShankyProfiles@Hotmail.com